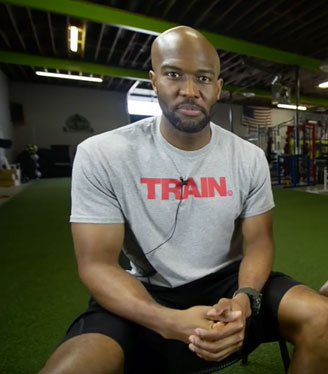 Derek Millender
Head Strength and Conditioning Coach
Cleveland Cavalier
Derek Millender was named Head Strength and Conditioning Coach for the Cleveland Cavaliers in August 2013. He was previously the Cavaliers' assistant strength and conditioning coach for three seasons. Millender is responsible for coordinating the team's in-season and off-season performance testing and monitoring, and strength and conditioning. Millender also incorporates other training programs such as yoga and Pilates into player individualized programs. In addition to developing in-season programs, he works individually with each player during the offseason to prepare them for the rigors of an NBA season. He also works with a registered dietician closely to recommend the right foods at the right time (Nutrient Timing), along with supplement recommendation.
Prior to joining the Cavaliers, he was the head strength and conditioning coach for Cleveland State University from 2007-10. He also spent two years in the Cleveland Indians organization (2006 Mahoning Valley Scrappers (A), 2007 Akron Aeros (AA)).
The Pensacola, Florida native completed his undergrad studies in 2004 at the University of South Alabama and earned his Master's Degree in Exercise Science from Cleveland State University in 2010. Millender is a Certified Strength and Conditioning Specialist (CSCS) through the National Strength and Conditioning Association (NSCA), Registered Strength and Conditioning Coach * D with Distinction (10yrs as a certified strength and conditioning coach) a Performance Enhancement Specialist (PES) through the National Academy of Sports Medicine (NASM) and is also a Sports Performance Coach through United States Weightlifting (USAW).
He resides in Cleveland, Ohio.