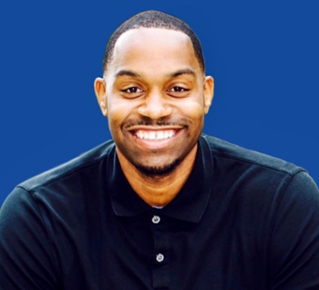 Jasper Bibbs
Jasper Bibbs is in his fourth season with the Utah Jazz, third year as Assistant Strength and Conditioning Coach. Bibbs spent his first season with the organization as Sports Science Assistant.
Born in Lansing, Michigan, he is an Athletic Training Graduate of Western Michigan University. He is currently studying a Master's Degree of Sports Science with the United States Sports Academy.
He is a Certified Athletic Trainer (ATC), Certified Strength & Conditioning Specialist (CSCS), Corrective Exercise Specialist (CES), and Performance Enhancement Specialist (PES).
Serves as Education Chair for the National Basketball Strength and Conditioning Association.
In the weight room Bibbs designs and implements training programs that optimize player performance on the court through multi-planar weight training, functional movement assessments, cardiovascular conditioning, force plate testing, speed, agility, and quickness training (SAQ), in conjunction with nutritional supplementation.
Bibbs is heavily involved in the Athletic Training Room implementing Integrated Manual Therapy (IMT) methods to decrease myofascial restrictions, correcting joint biomechanics of the skeletal system, improving the function of the kinetic muscular system, along with post practice treatment and recovery methods using a variety of modalities.