Our Mission & Vision
The National Basketball Strength & Conditioning Association (NBSCA) is a professional organization of certified NBA Head and Assistant Strength & Conditioning Coaches. As a resource powered by its own members, the NBSCA's mission is to serve its members by providing them with the resources and tools necessary to grow professionally and develop their skill set so that they may better serve the NBA, its organizations, and players as leaders in the strength and conditioning industry. Operating amid science, the latest research, and the highest standards of practice pertaining to human performance, the NBSCA will continue to support its members in their effort to promote, develop, and implement the most effective strength and conditioning programs for their athletes.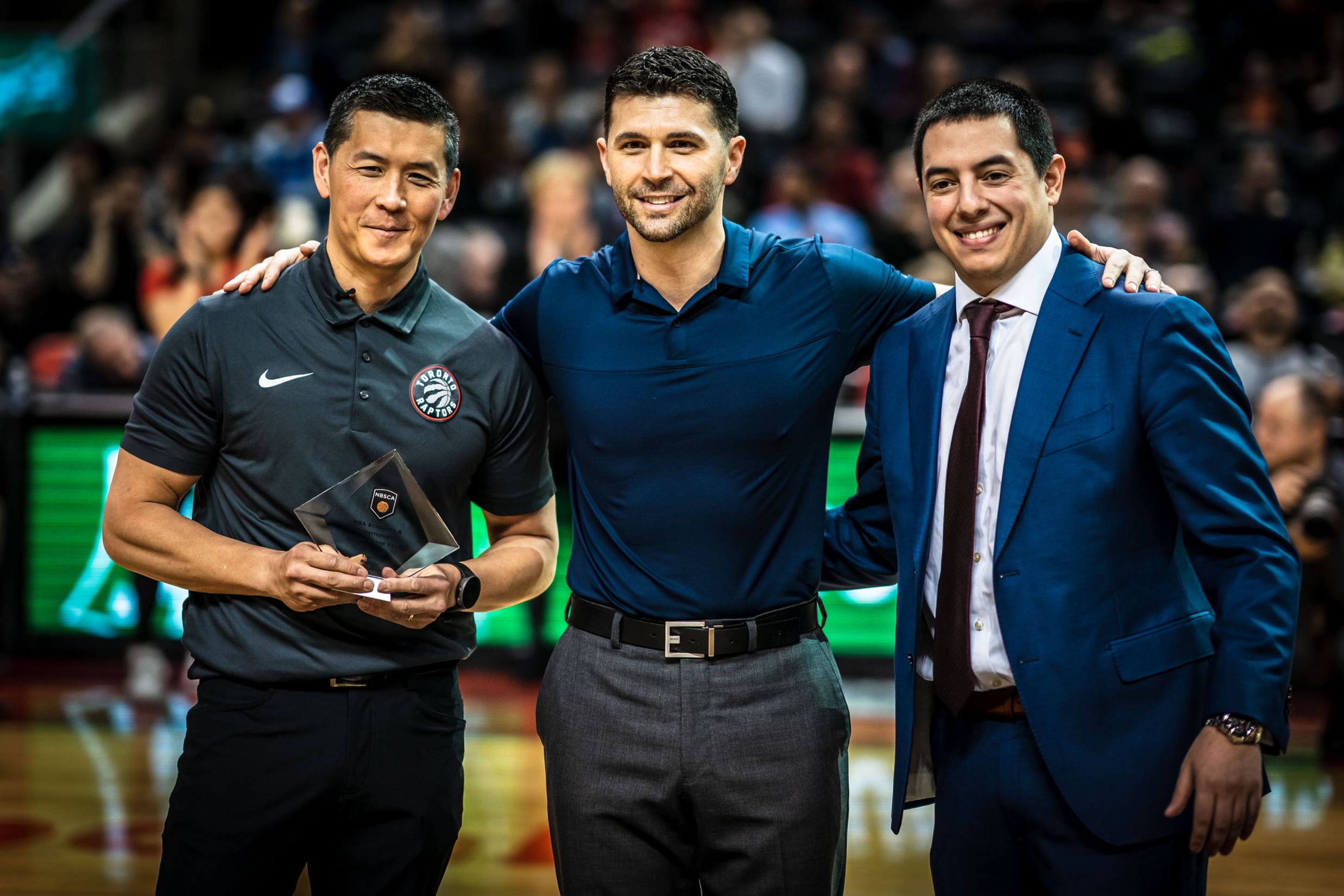 In the 1990s, the strength and conditioning position in the NBA was very new. Pioneering strength and conditioning coaches in the NBA wanted to become the world leaders in basketball-specific strength and conditioning. They believed an association would help to legitimize the profession and facilitate networking among fellow strength and conditioning coaches. In 1992, the National Basketball Conditioning Coaches Association (NBCCA) was founded by Robin Pound of the Phoenix Suns, Bill Foran of the Miami Heat, and Bob King of the Dallas Mavericks. The members of the NBCCA wrote three books: Condition the NBA Way, NBA Power Conditioning, and Complete Conditioning for Basketball. In 2004, the NBCCA discontinued its operation primarily due to a lack of participation.
Nevertheless, the NBA strength and conditioning coaches continued to work together during the NBA Combine. In 2007, Barry Slotnick, founder of Varislide, and Tom Proffitt, co-founder of Hammer Strength, helped to organize a dinner for the NBA strength and conditioning coaches during the NBA Combine. By that time the strength and conditioning coaching title in the NBA had established itself and one half of all strength coaches were new to the position.
New strength and conditioning coaches were willing to volunteer and with the guidance of veteran coach the National Basketball Strength Coaches Association (NBSCA) was formed in 2008. At that time, the founding fathers, Shawn Windle of the Indiana Pacers, Mike Curtis of the Memphis Grizzlies, Keith D'Amelio of the Toronto Raptors, and Daniel Shapiro of the Sacramento Kings re-launched the NBSCA as a non-profit organization and sought to continue the vision of the original NBCCA and further grow the new association in order to strengthen the profession, relationships, and continued education opportunities for all strength and conditioning coaches within the NBA. In business for over 10 years, the NBSCA has now become a company, has grown to over 55 members, and continues to strengthen relationships with numerous sponsors and partners, oversee the performance testing at the NBA combine and host an annual Sports Performance Summit and vendor show which is now open to the public.   
Follow us on Social Media!
Stay updated on NBSCA activity
Coaching Tips from NBA S&C coaches
Educational content and exercise suggestions
MUCH more!
@thenbsca