Bill Foran Lifetime Achievement Award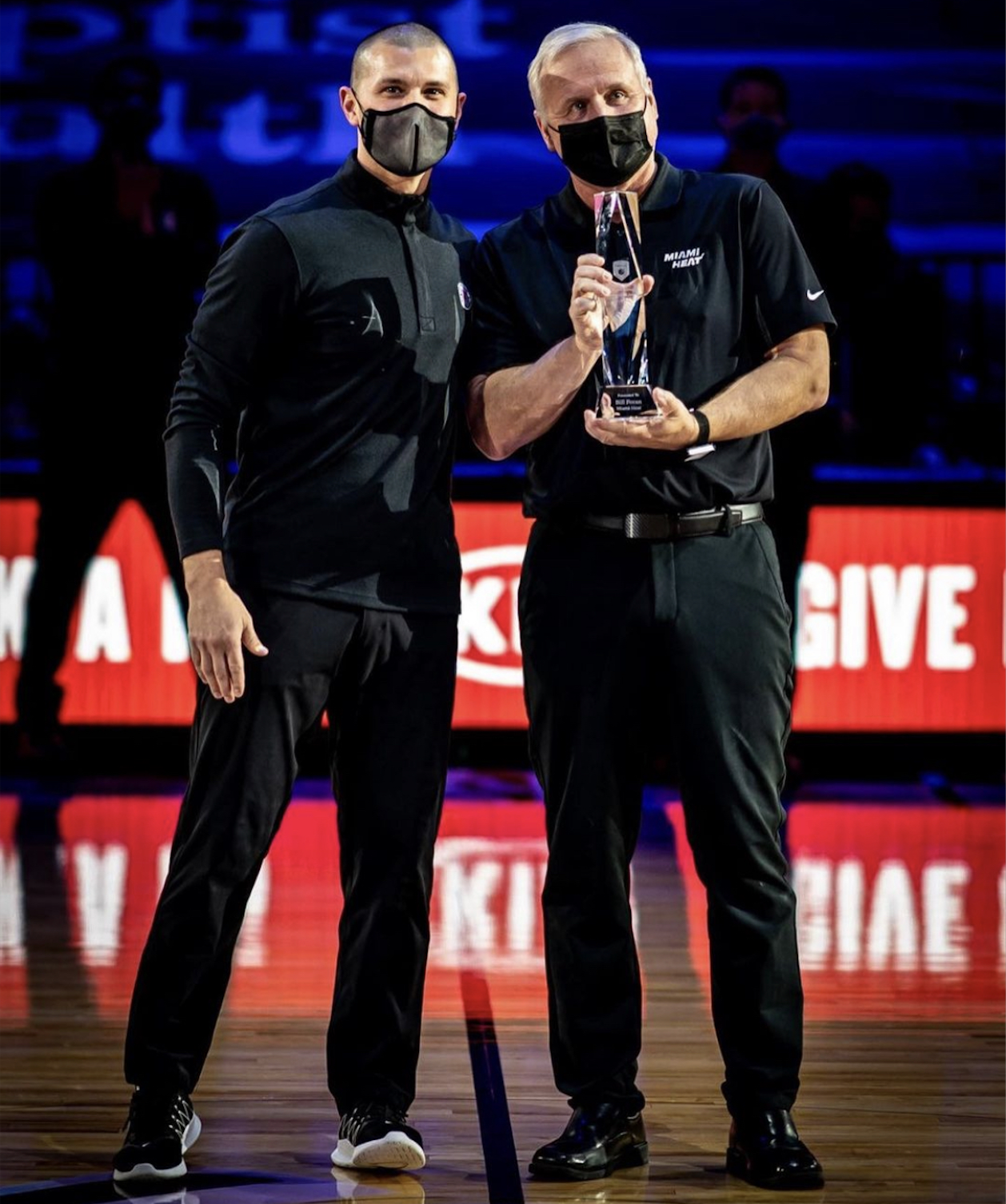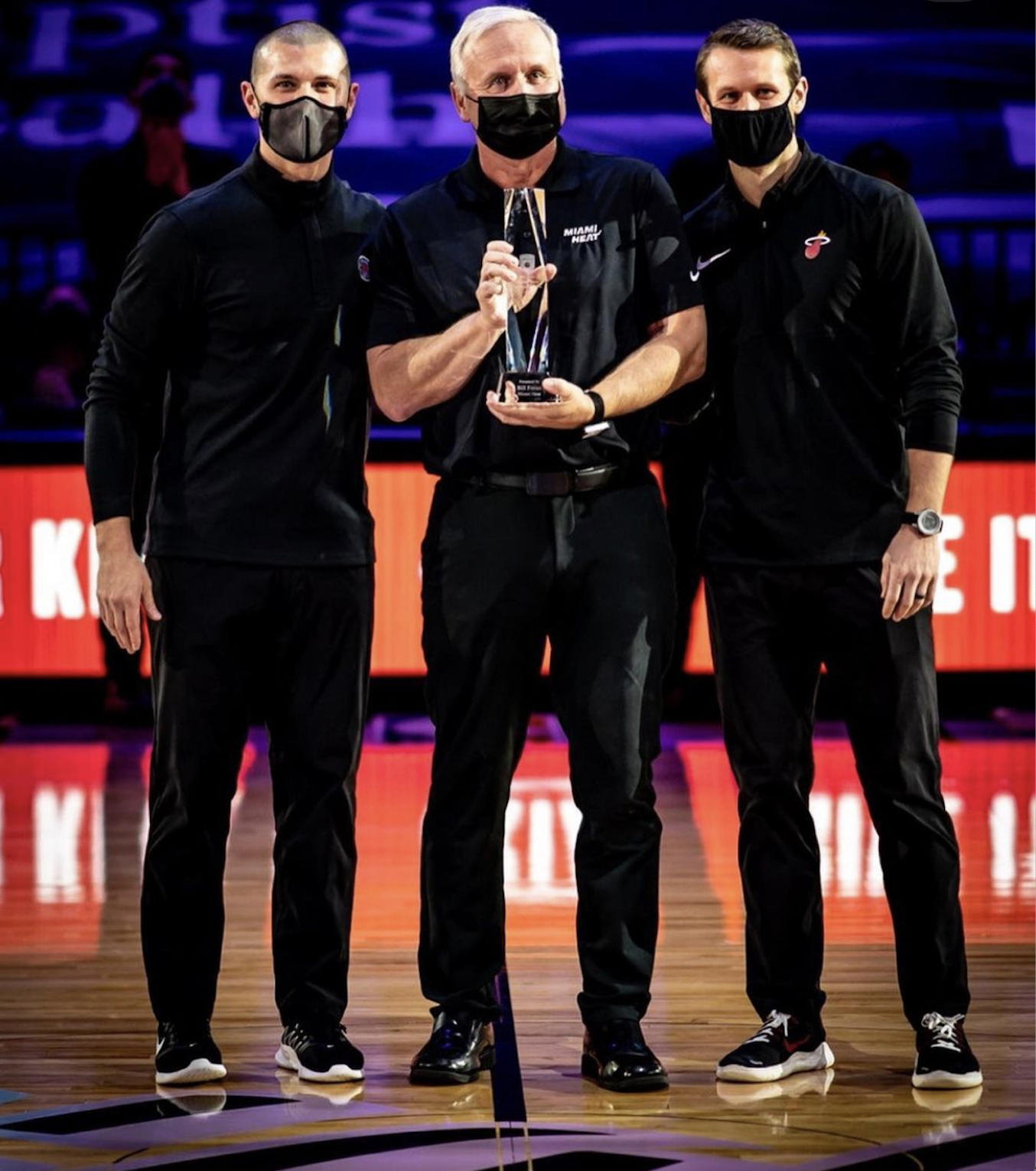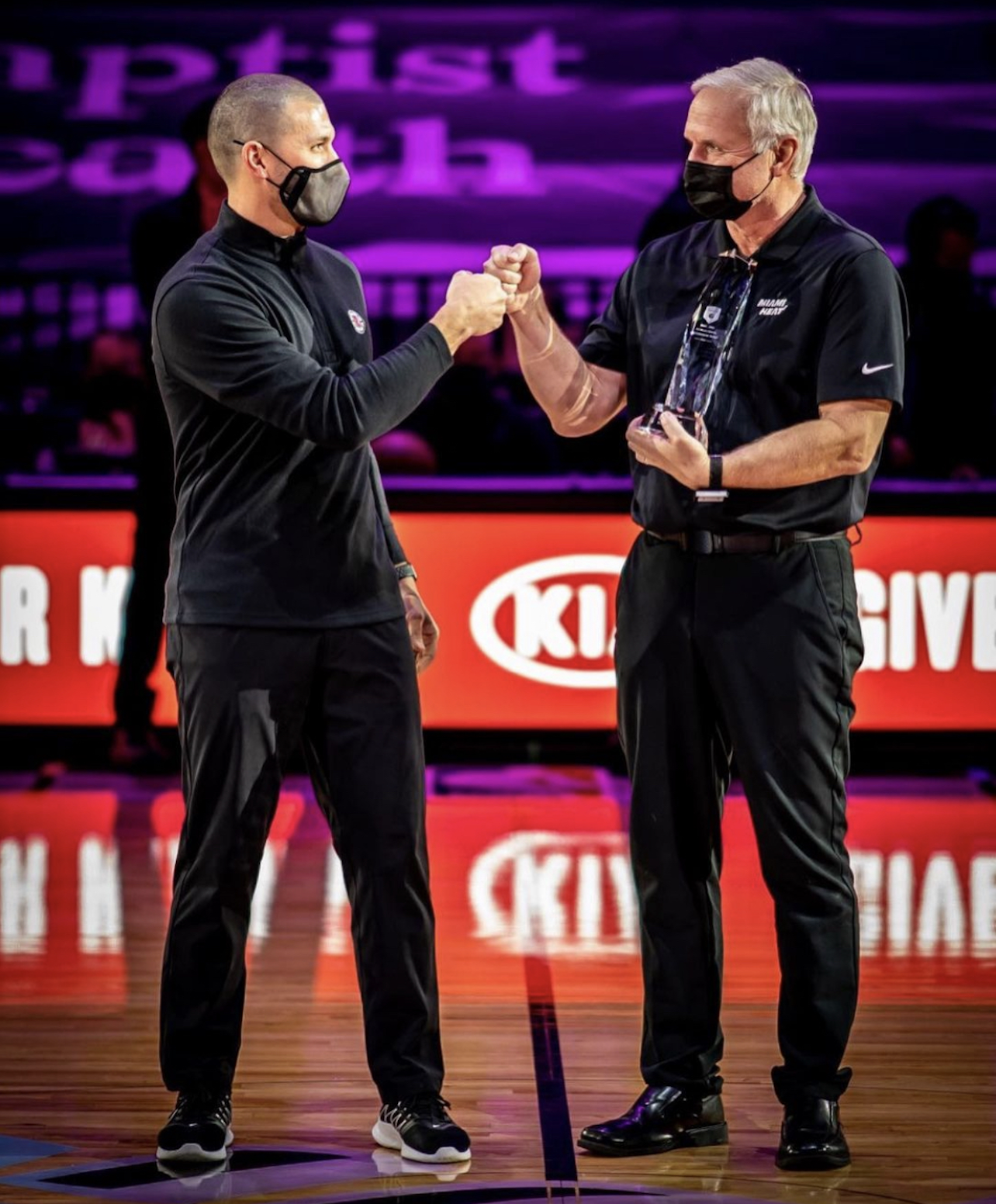 Bill Foran Lifetime Achievement Award
In 2021, we honored legendary coach Bill Foran with the inaugural Bill Foran Lifetime Achievement Award! Spending 32 seasons with the Miami Heat, 3x NBA Champion, inducted into the USA Strength and Conditioning Hall of Fame in 2014, previous President and Co-Founder of the NBSCA, and numerous other elite accolades, Coach Foran is considered one of the best in his field. Moving forward, this award will be distributed to elite performance coaches across the NBA that have made a significant impact on the industry.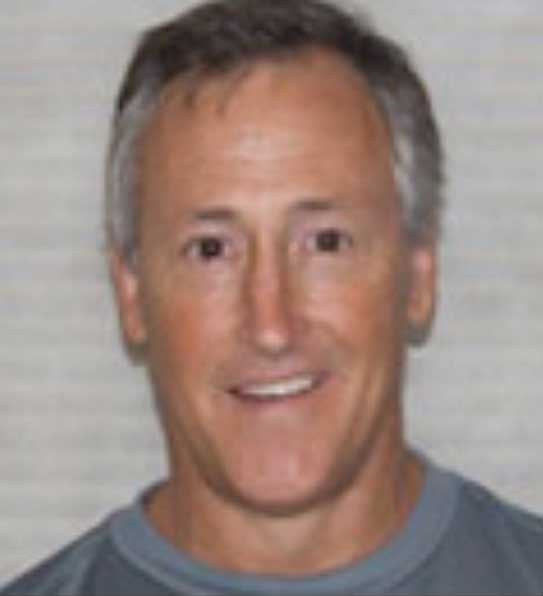 Mike Brungardt
2023/24 Award Winner 
San Antonio Spurs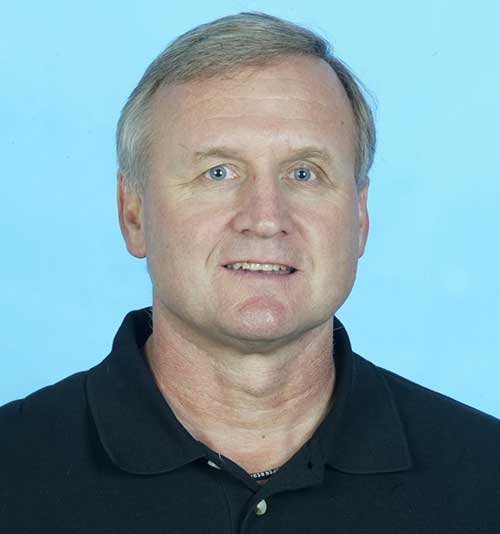 Bill Foran
2020/21 Award Winner 
Miami Heat
Learn More About Bill Foran and Eric Foran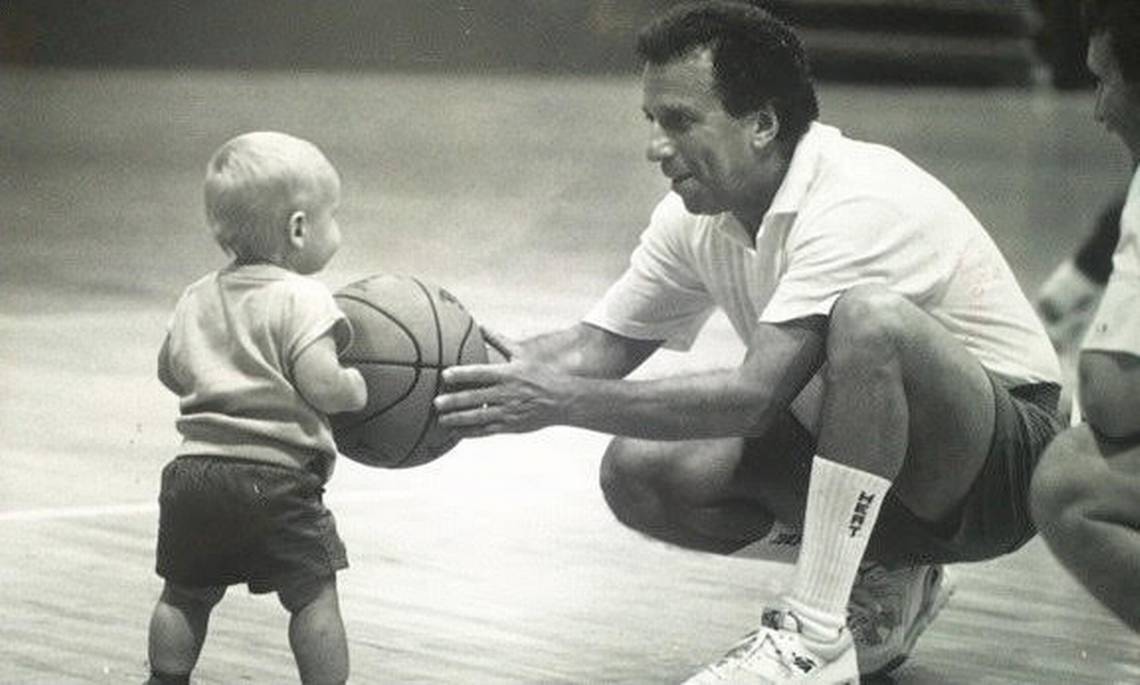 Who is behind the Miami Heat's strength and conditioning program? A son and his father
Most workdays start the same for the Heat's strength and conditioning team of Eric Foran and Bill Foran.
With Eric living less than two miles away from his father, Bill, they carpool from Pembroke Pines to AmericanAirlines Arena.
"He picks me up in the morning," Bill said. "We listen to either a podcast or audiobook on the way in and talk about it. So it's pretty cool. Usually, we take his car. He drives in the morning, I'll drive home."
If the podcast or audiobook ends before they arrive at their destination, they almost always have plenty to talk about. Eric, 32, is in his third season as the Heat's head strength and conditioning coach, and Bill, 66, is in his third season as the Heat's strength and conditioning consultant.
"I love working with Eric. He's one of my favorite people," coach Erik Spoelstra said, with the Heat in the middle of a three-day break during the holidays before continuing its homestand Friday against the Pacers. "He has a great positive spirit about him every day. He never has a bad day. I love being around guys like that."
This unique father-son combo wasn't planned. It just happened, with Eric's post-graduation Heat internship eventually turning into a full-time position in a strength-and-conditioning department his father helped turn into a driving force behind the organization's mantra of being "the hardest-working, best-conditioned, most professional, unselfish, toughest, nastiest, most disliked team in the NBA."
"He needed an internship," Bill said of his son. "We don't do internships with the Heat. But I went to [Heat president Pat Riley] and Pat said, 'Yeah, definitely an internship.' I thought he would do an internship and be on his way. But the one semester turned into a year, turned into two years as an intern. Then they approached him to come on full-time as an assistant. Now it's him taking over. So it just kind of happened."
Bill, who has been with the organization since its inception, was the Heat's strength and conditioning coach for 29 seasons before his son stepped into the role prior to the start of the 2017-18 season. Bill became the longest-tenured strength and conditioning coach in NBA history and was inducted into the USA Strength and Conditioning Coaches Hall of Fame in 2014.
Before following in his father's footsteps, though, Eric was a competitive athlete. He captured a state title in the pole vault as a senior at St. Thomas Aquinas and went on to become an All-SEC pole vaulter on the University of Florida's track and field team that won two national championships during his collegiate career from 2007-11.
"Being an athlete, I always enjoyed the training aspect and learning how to be the best that I can be," Eric said.
So, Eric went from pursuing an undergraduate business degree to obtaining a master's degree in Applied Physiology and Kinesiology during his time in Gainesville.
"Being able to apply that knowledge here and working with these players has been great," said Eric, whose first assignment with the Heat was 2012 summer league. "I started as an intern and I was doing my internship. I wasn't sure how long I would be here. Thought it might be a quick thing, graduate, and move on. But it's such a great atmosphere here and a great support system for strength and conditioning."
Now, Eric is responsible for creating and implementing training programs that optimize player performance on the court. He also oversees and maintains the Heat's weight room.
How did Bill know Eric was ready to move from strength and conditioning intern to assistant strength and conditioning coach to eventually the lead role?
"Just observing his coaching and what he does in the weight room," Bill said. "He does things players can't do, so he has instant respect. For example, it was just his 32nd birthday a few days ago. So a bunch of the players came in for his 32nd birthday, and he did 32 pull-ups. Who can do that? So he has instant respect from the players with what he can do. His nickname is Captain America."
That nickname is well-earned, with Eric building a reputation as one of the top athletes in the Heat organization — players included.
"He's off the chain," veteran Heat forward Udonis Haslem said. "He might be the best athlete on the team."
Along with the 32 pull-ups he recently completed in front of the team, there's video proof of Eric's 40-inch box jump off one leg. And Eric can also do squats on an exercise ball. "Eric is one of the most incredible athletes I've ever seen," Spoelstra said. "He can be on one of those late-night shows with random acts of strengths and athleticism."
All of this led Bill to realize he could finally back off a little and allow somebody else to run the Heat's strength and conditioning department. It just so happened to be his son.
These days, Bill is still very involved. He works all of the Heat's home practices and games and is part of the team's offseason program, but he just doesn't travel on trips anymore.
"I'm letting Eric run the show and I help him out," Bill said.
For Eric, having a resource like his father with so much experience in the field is helpful. Even when they're thousands of miles apart while Eric is on the road with the team, they're in constant communication about different ideas and strategies.
"I'll at least bounce ideas off of him," Eric said. " What do you think about this? I'm thinking about doing this with this guy. Because the NBA schedule is so crazy, so many changes every week. So to do a good job, so much of that is dependent on experience. You can't just read a textbook and think you know how to do NBA strength and conditioning because it's different than other settings. It's 82 games, we got to travel and you got this and you got the next thing."
The Forans have become an important part of the Heat's "culture." Bill is an employee who has been with the organization since its inaugural season in 1988, and he helped build a strength and conditioning program that is widely considered one of the best in the NBA.
Current and former Heat players have credited Bill and Eric with helping to transform their bodies. In forward James Johnson's first season with the Heat in 2016-17, he dropped close to 40 pounds and got down to 6.75 percent body fat.
"It has a lot to do with the player, but all the compliments and all the rewards should go to the Forans," Johnson said that season.
While Eric brings a new-school approach to the job, the philosophy behind the Heat's strength and conditioning program remains the same.
"It's about work. They are determined on pushing guys to get better," Haslem said of the Forans. "There's a science behind it. It's not just getting in the gym and clang the weights. There's a science behind it. So they've perfected the science behind it. Eric is the second generation. He has grown up in the system and has grown up in the organization and the culture. So who knows it better than him?"
That's one of the reasons the Heat believed Eric would make the perfect successor to Bill.
"We're unique," Spoelstra said. "Our dedication to being in world-class shape requires an understanding of how important that is to this franchise because of Pat. Eric grew up in this culture and this environment. He doesn't know anything else. He trained in it. And whatever we ask our players to do, he can literally do it and probably better."
Eric would come into the Heat's facility during his pre-teen years, and Spoelstra would put him through basketball workouts. Now, Eric delivers each Heat player's weight and body fat numbers to Spoelstra every week.
There's a baby photo the Forans have kept of Eric standing next to the Heat's first head coach, Ron Rothstein, during the team's 1988-89 inaugural season. Now, Eric leads the Heat's strength and conditioning department and Rothstein is a member of the Heat's broadcast team.
"I'm so used to it by now, it just is what it is," Eric said of coworkers who watched him grow up. "It's a tight-knit group. We're used to the daily grind where I just do my job and get the body fat and give it to [Spoelstra]. But it is funny sometimes to take a step back and think about that. I remember working with these coaches when I was in elementary school."
Spoelstra remembers working with Eric back then, too.
"Bill has raised a son how you would want a son to be raised," Spoelstra said. "I hope I can be that successful with my sons because he has a terrific outlook on life, a work ethic, a curiosity and he has integrity and character. Whatever your position is, if you have those things, you're going to be great at it."
Both Bill and Eric used the same word when asked what it's like to work alongside each other.
"Amazing on all levels," Eric said. "Being a Hall of Famer with such a long career and multiple championships, and being able to learn the profession from him. But also just on a human level, being able to spend time with my dad is amazing."
How often does work come up outside of work?
"24/7. We enjoy it," Bill said. "We like talking about strength and conditioning and different studies and what's going on."
And if they're done talking about work, there's always a podcast or audiobook to listen to during their car rides together to and from the arena.
"It's always enjoyable. We catch up on things," Eric said of spending time with his father. "But it is one of those things. We're used to it, so it just kind of is what is. But it is fun sometimes to take a step back and think about how special all of this actually is."