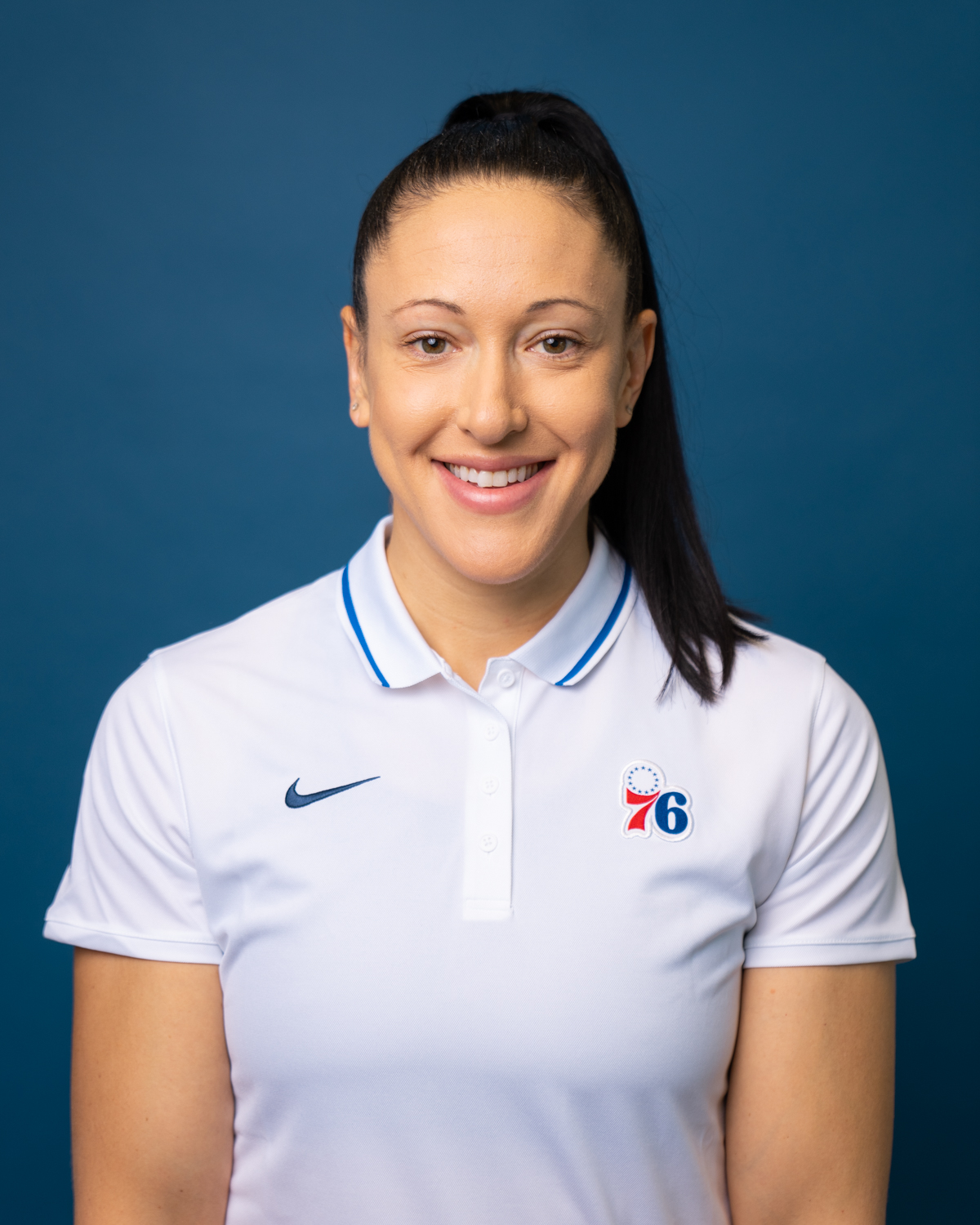 Emily Zaler is a Certified Strength and Conditioning Specialist with distinction through the National Strength and Conditioning Association. Additionally, she holds her Registered Strength and Conditioning Coach designation from the NSCA. Over the course of her career, she has gained experience coaching professional athletes within the NBA, NFL, and WNBA, as well as spent time within both the collegiate and private settings. Emily currently serves as an Assistant Strength and Conditioning Coach/Applied Sports Scientist for the Philadelphia 76ers. Prior to joining the Sixers organization in the 2022, she served as the Head Strength & Conditioning Coach for the New York Liberty during the 2022 season and spent the 2020-2021 and 2021-2022 NFL seasons as an Assistant Strength and Conditioning Coach for the Denver Broncos Football Club, where she became the first female coach in the franchise's history. Prior to joining the Denver Broncos organization, Emily spent the 2019-2020 NBA season with the New York Knicks as a Seasonal Assistant Strength and Conditioning Coach.
Emily holds her master's degree in Applied Exercise Science- Strength and Conditioning from Concordia University Chicago as well as her bachelor's degree in Exercise Science, and Precision Nutrition, FMS, and USAW certifications. As a former D1 collegiate athlete, Emily has a passion for working with athletes towards the goal of performing at their highest level.
Emily played soccer for both the University of Oregon as well as the University of Missouri.