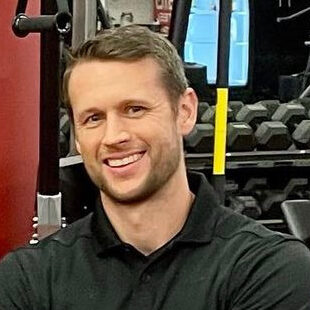 Eric Foran is the Head Strength & Conditioning Coach for the Miami Heat. He is responsible for creating and implementing training programs that optimize player performance on the court. Foran also oversees and maintains the team's weight room, 'Zo's Zone, and assists the coaching staff and training staff with their on-court duties. Whether it be through weight training, conditioning or the use of nutrition programs, Foran has helped numerous HEAT players experience physical transformations and routinely has the entire team under 10 percent body-fat.
Foran first joined the HEAT as the Strength & Conditioning Intern for the 2012-13 season. After two seasons, he was promoted to Assistant Strength & Conditioning Coach, a role he fulfilled for three seasons before being elevated to Director of Strength & Conditioning prior to the 2017-18 season.
Foran holds a master's degree in Applied Physiology and Kinesiology from the University of Florida, where as an undergraduate he was a four-year letter winner and All-SEC pole vaulter on the track and field team that won two National Championships during his collegiate career.
Foran is the son of HEAT Strength & Conditioning Consultant Bill Foran. He is a certified Strength & Conditioning Specialist and a certified USA Weightlifting Sports Performance Coach.
Foran resides in Pembroke Pines with his wife Jackie.