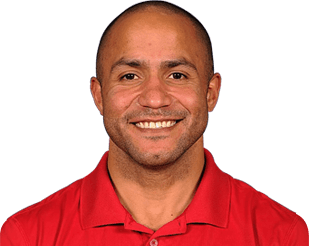 Prior to joining the NBA, Javair spent 14 years with the Detroit Tigers, 4 years in the minor leagues and 10 years as their Head Strength and Conditioning Coach. He is certified as a Registered Strength and Conditioning Coach (RSCC*D) by the National Strength and Conditioning Association.
Javair has a M.S. in Human Movement from A.T. Still University and completed his bachelor's degree at DePaul University majoring in Health and Human Performance with an emphasis in Exercise Science. Prior to joining the Tigers, Javair gained experience in the field working with the Orlando Magic during the 2002-03 NBA season, Indiana University (2001), and The Pennsylvania State University (2000). He also lettered four seasons with DePaul University's baseball team and was given All-Conference honors two of those four years as well as All-American Honorable Mention his final season.
In his free time, Javair dedicates himself to sharing his knowledge with youth athletes, parents, and coaches; working on educational tools and bringing awareness to help achieve fitness goals and live out a long, healthy lifestyle. Javair has been a speaker at numerous educational events and has published research articles and other educational content for a variety of resources.