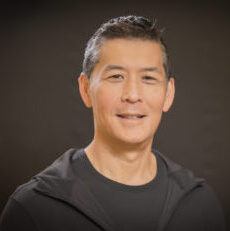 Jon Lee has worked with the Toronto Raptors since 2009. He was an Assistant Strength Coach for the first 2 years and the Head Strength Coach for the last 8 years.
Jon is a Certified Strength and Conditioning Specialist (CSCS) and a Corrective Exercise Specialist (CES). 
Jon has a bachelors degree in Physical Education and a masters degree in Leadership and Administration.
Jon worked as a Ball Boy for the Vancouver Grizzlies in Vancouver. He worked with the Canadian National team for Basketball from 1999-2004 (went to the Sydney Olympics in 2000, Pan Am Games in Manitoba in 1999, Pan am Games in Dominican Republic 2002, World Championship in Indiana in 2003)
Jon was awarded the NBSCA Strength Coach of the Year award for the 2018-2019 season.