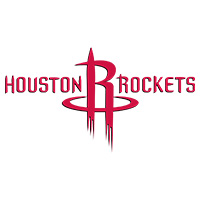 Fax: (012) 345-6789
Address: SS Training Center, 16a 39th Street,
8th Floor, Brooklyn, NY 11232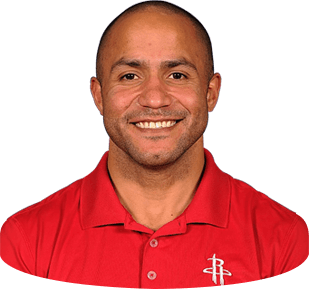 Javair Gillett
Vice President
Houston Rockets
Javair Gillett is entering his 6th season as the Head Strength and Conditioning Coach for the Houston Rockets and oversees their sports science initiative as the Director of Athletic Performance. Prior to joining the Rockets Javair spent 14 years with the Detroit Tigers, 4 years in the minor leagues and 10 years as their Head Strength and Conditioning Coach. He is certified as a Registered Strength and Conditioning Coach (RSCC*D) by the National Strength and Conditioning Association.
Javair has a M.S. in Human Movement from A.T. Still University and completed his bachelor's degree at DePauw University majoring in Health and Human Performance with an emphasis in Exercise Science. Prior to joining the Tigers, Javair gained experience in the field working with the Orlando Magic during the 2002-03 NBA season, Indiana University (2001), and The Pennsylvania State University (2000). He also lettered four seasons with DePauw University's baseball team and was given All-Conference honors two of those four years as well as All-American Honorable Mention his final season.
In his free time, Javair dedicates himself to sharing his knowledge with youth athletes, parents, and coaches; working on educational tools and bringing awareness to help achieve fitness goals and live out a long, healthy lifestyle. Javair has been a speaker at numerous educational events and has published research articles and other educational content for a variety of resources. During the off-season, Javair resides in Houston with his wife Erin Counts and daughter Anabella.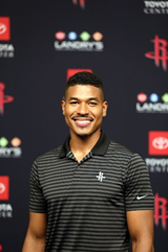 Willie Cruz
Assistant Strength and Conditioning Coach
Houston Rockets
Willie Cruz currently works for the Houston Rockets as an Athletic Performance Coach and is a Certified Strength and Conditioning Specialist through the National Strength and Conditioning Association, among other certifications.
The Rochester, New York native has accumulated a diverse professional and educational background through his roles as an NBA and NCAA coach, an NCAA Division 1 athlete, and a student focused on a wide range of disciplines. Specifically, Willie has graduated from Edith Cowan University, Fordham University, and Eastern Kentucky University with a Master of Exercise Science in Strength and Conditioning, Master of Science in Media Management, and Bachelor of Science in Sports Management with a concentration in strength and conditioning, respectively. Willie played as a forward for the Eastern Kentucky University (EKU) Colonels men's basketball team from 2009-2011 prior to suffering a career-ending injury at the beginning of his Junior season. During his rehabilitation, Willie developed a passion for strength and conditioning, especially as it relates to maximizing the performance of collegiate and professional athletes. In pursuit of his passion, Willie became a member of the EKU men's basketball team coaching staff, serving as the Assistant Strength and Conditioning Coach his last two years as an undergraduate, and also assisted with the strength and conditioning programs for many of EKU's other athletic programs. In 2013, Willie began a two-year stint as the EKU men's basketball team Speed and Agility Coach and was a part of the 2014 Ohio Valley Conference championship team that competed in the NCAA tournament.
Subsequent to working with the EKU men's basketball team, Willie joined the Fordham Rams' men's basketball team in April 2015 as the Assistant Operations Director and Head Coach of Strength and Conditioning. At Fordham, Willie developed and implemented a variety of training methodologies focused on strength and power movement and analyzed data to enhance training program development and assist injury prevention decision-making. Willie spent two seasons with the Fordham Rams prior to joining the NBA's Oklahoma City Thunder as an Athletic Performance Coordinator in September 2017. As a member of the Thunder staff, Willie assisted with the development and monitoring of evidence-based training programs and the administration of sport science measurements to develop speed, strength, and power. Willie joined the Houston Rockets in 2019 and is responsible for the strength and conditioning programming and assists with sport science administration. Willie is also passionate about other interests off the basketball court and outside of the training facility, including public speaking, traveling, reading, volunteering, and spending time with family and friends. In the past, Willie has committed to charity work with the Shriners Hospitals for Children Medical Center in Lexington, Kentucky. He has had speaking engagements at the OKC Rotary Club and presented to high school athletes in the New York area on performance training in sport. As an Avid runner, Willie has partaken in fifteen 5K runs to raise awareness about cancer, Alzheimer's, mental health, and heart health. Willie resides in Houston, Texas and his immediate family lives in Michigan and New York.