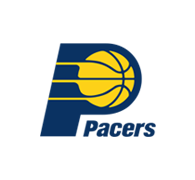 Fax: (012) 345-6789
Address: SS Training Center, 16a 39th Street,
8th Floor, Brooklyn, NY 11232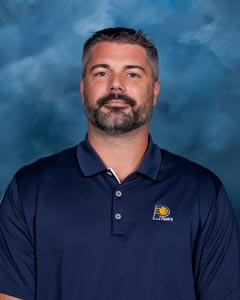 Shawn Windle
Director of Sports Performance
Indiana Pacers
Shawn Windle joined the Indiana Pacers in the Summer of 2005 as the Head Strength & Conditioning Coach/Assistant Athletic Trainer. In addition to designing high-level basketball strength and conditioning programs, he excels at designing corrective exercise programs to prevent injuries, and modifying sports performance programs to accommodate for player injuries. Windle's job responsibilities have evolved in his time with Indiana, as reflected by his title change to Director of Sports Performance/Assistant Athletic Trainer, to ensure the Pacers are at the forefront of the NBA in developing a High Performance Model to identify and deliver emerging technologies in Sports Science to enhance the players' performance and recovery. A founding member and former President of the National Basketball Strength & Conditioning Association Windle was named the National Basketball Strength & Conditioning Association Strength & Conditioning Coach of the Year in 2012.
Prior to his tenure with the Indiana Pacers, Windle has been a Strength Coach for multiple sports while at the collegiate level (Rutgers University and the University of Connecticut) including a season of Minor League Baseball. He is certified in the following areas of expertise: Strength & Conditioning (NSCA), Athletic Training (NATA), Functional Movement Screen, Performance Enhancement Specialist and Corrective Exercise Specialist (NASM). Additionally, Windle has served on several advisory panels for companies such as Gatorade, ESPN, and privately held businesses.

Andy Martin
Assistant Sports Performance
Indiana Pacers
Andy is entering his sixth season as the Assistant Sports Performance Coach for the Indiana Pacers. Prior to joining the Pacers Sports Medicine staff, he worked as a Performance Coach in Vail, CO for 3 years, as well as a year as the Head Strength and Conditioning Coach for the Winling Basketball Club in Hong Kong. Andy graduated from IUPUI with a degree in Exercise Science.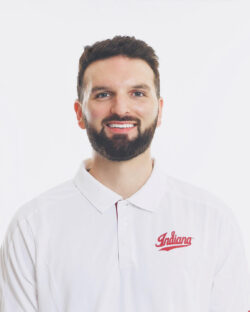 Erik Huddleston
Head G-League Strength & Conditioning Coach
Fort Wayne Mad Ants
Erik is currently the Strength & Conditioning Coach for the Fort Wayne Mad Ants / Indiana Pacers. Erik holds a bachelors degrees in Sports Performance from and a masters degree in Kinesiology. Erik is a Certified Strength and Conditioning Specialist (CSCS) from the National Strength and Conditioning Association, NASM Performance Enhancement Specialist (NASM-PES), Postural Restoration Certified (PRC) and a Certified Speed Specialist - Level 2 (CSS II).